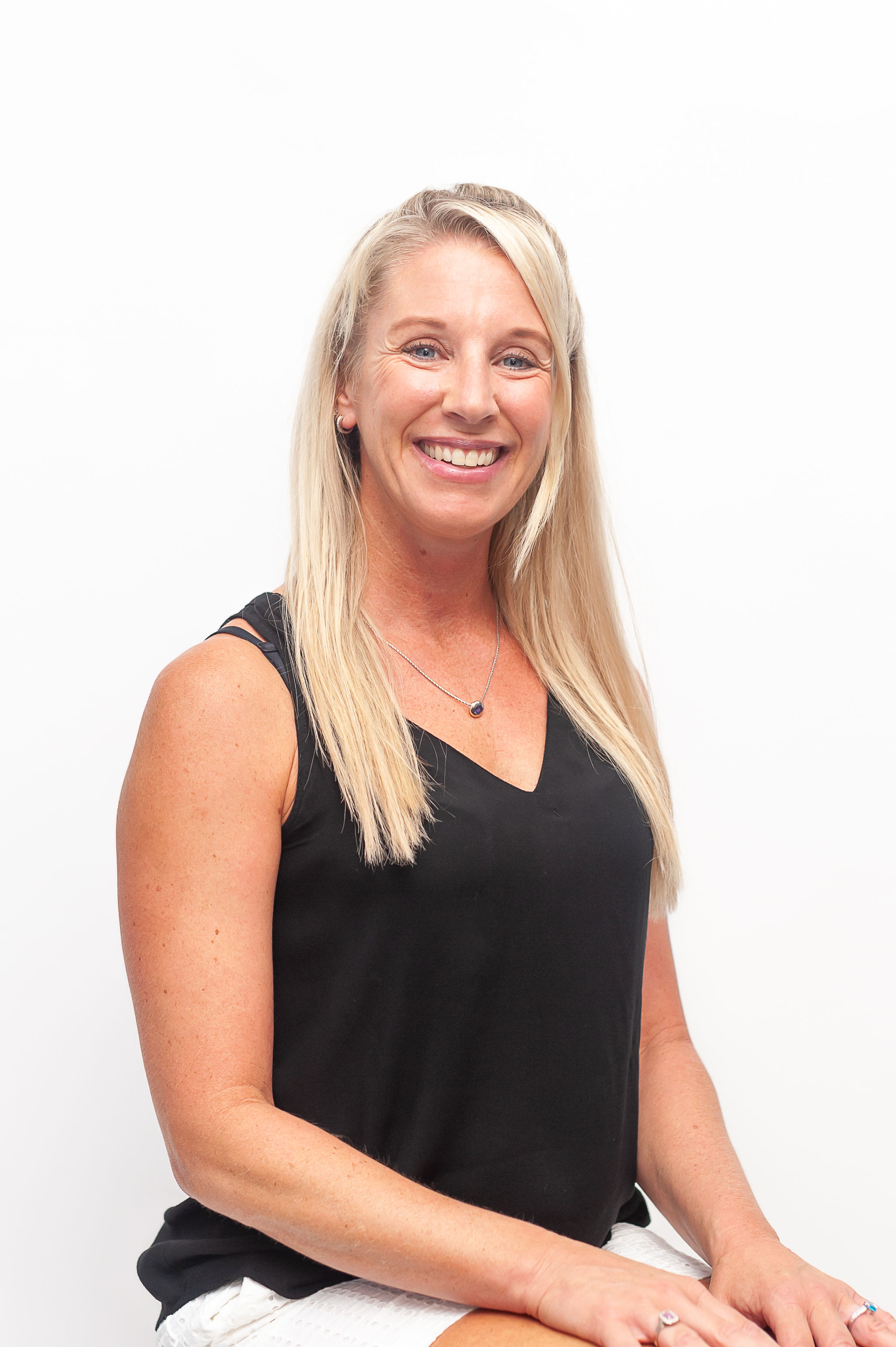 Heidi Wuerthele
Heidi Wuerthele, owner & director of Dance Xplosion, has been dancing for over 30 years. Trained at the Gail Wildfong School of Dance, she studied the Cecchetti method of ballet and was examined by elite members of the Cecchetti Council of America. She's trained in ballet, tap, jazz, pointe, hiphop, and lyrical. Heidi danced throughout college while earning her elementary degree. She has her early childhood endorsement and taught in the public schools for five years before opening a dance studio.
Heidi's strong knowledge of dance and classroom teaching experiences have provided her with the perfect combination to give children a structured and positive dance education. She has continued her professional dance development by taking master classes from the Alvin Alley Dance Theater, Rockette Sonya Livingston, Tap Dog Anthony LaCasio, hiphop artist Barry Youngblood—just to name a few.
Heidi has received several dance awards for both solo and group competitions throughout her dance career. In 1992 and 1993 Heidi held the title of Miss Gladwin County using a tap solo as the talent component of the pageant. In addition to her own competitive experiences, Heidi has trained numerous competitive dancers at various studios. Her students have earned overall high point awards & national championship titles. Heidi prides herself on making dance a fun and enjoyable experience for students of all ages and abilities.
---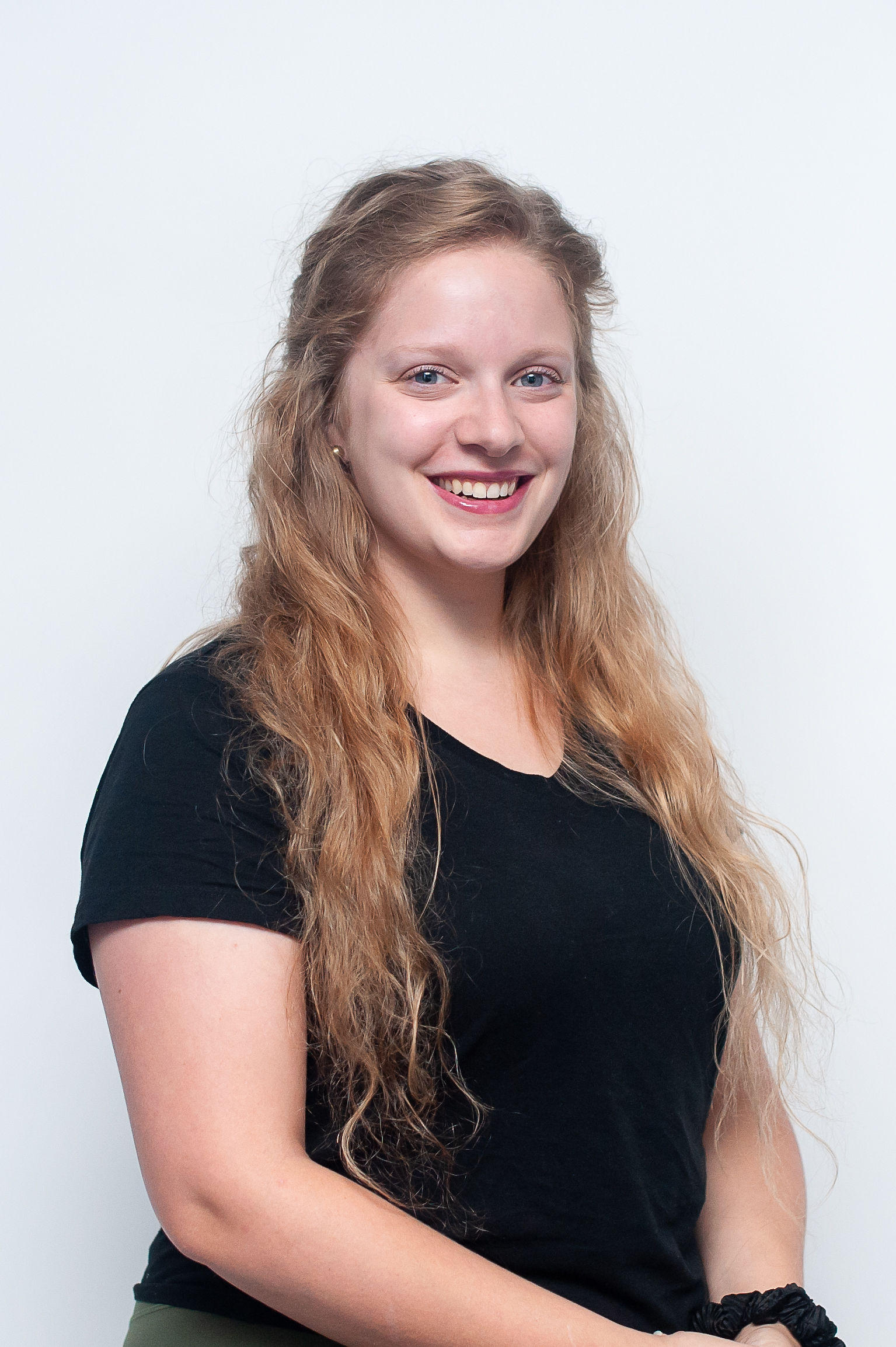 Miss Camyle
Camyle has been dancing since the age of two. At 15 she began assisting and substitute teaching and has continued teaching since then. Camyle is trained in the disciplines of tap, jazz, Cecchetti ballet, pointe, hip hop, and lyrical. Near the end of her studio career, Camyle began training in the art of toe-tap, which involves tap dancing while up on the box of pointe shoes.
Camyle specializes in tap dancing and tap technique and shares her talent with dancers within many studios in the area. She is also certified by the Cecchetti Council of America as a Grade I, II, and III Cecchetti instructor, and will continue working towards her grade IV certification. She has an Associate's degree in business administration and is always looking for ways to improve her dancing and teaching skills.
---
Miss Alyssa
Alyssa, a former student of Dance Xplosion, has been dancing for over 15 years. Alyssa's training includes tap, jazz, lyrical, contemporary, pointe, modern, hip hop and ballet where she has studied the Cecchetti method testing through levels. Miss Alyssa was an active participant of the competitive dance team for 9 years and has been recognized at regional, and national competitions through Dance Xplosion around the state of Michigan, Kentucky, and Ohio.
Miss Alyssa has been taught by our talented staff and many other professionally recognized teachers through workshops and conventions. Miss Alyssa's award-winning choreography includes best overall choreography and several High Point routines at multiple regional competitions. Outside of Dance Xplosion, Alyssa is on the choreography team and dance team for Northridge Church in Plymouth performing multiple times throughout the year. She's energetic and passionate about sharing her love for dance with her students.
---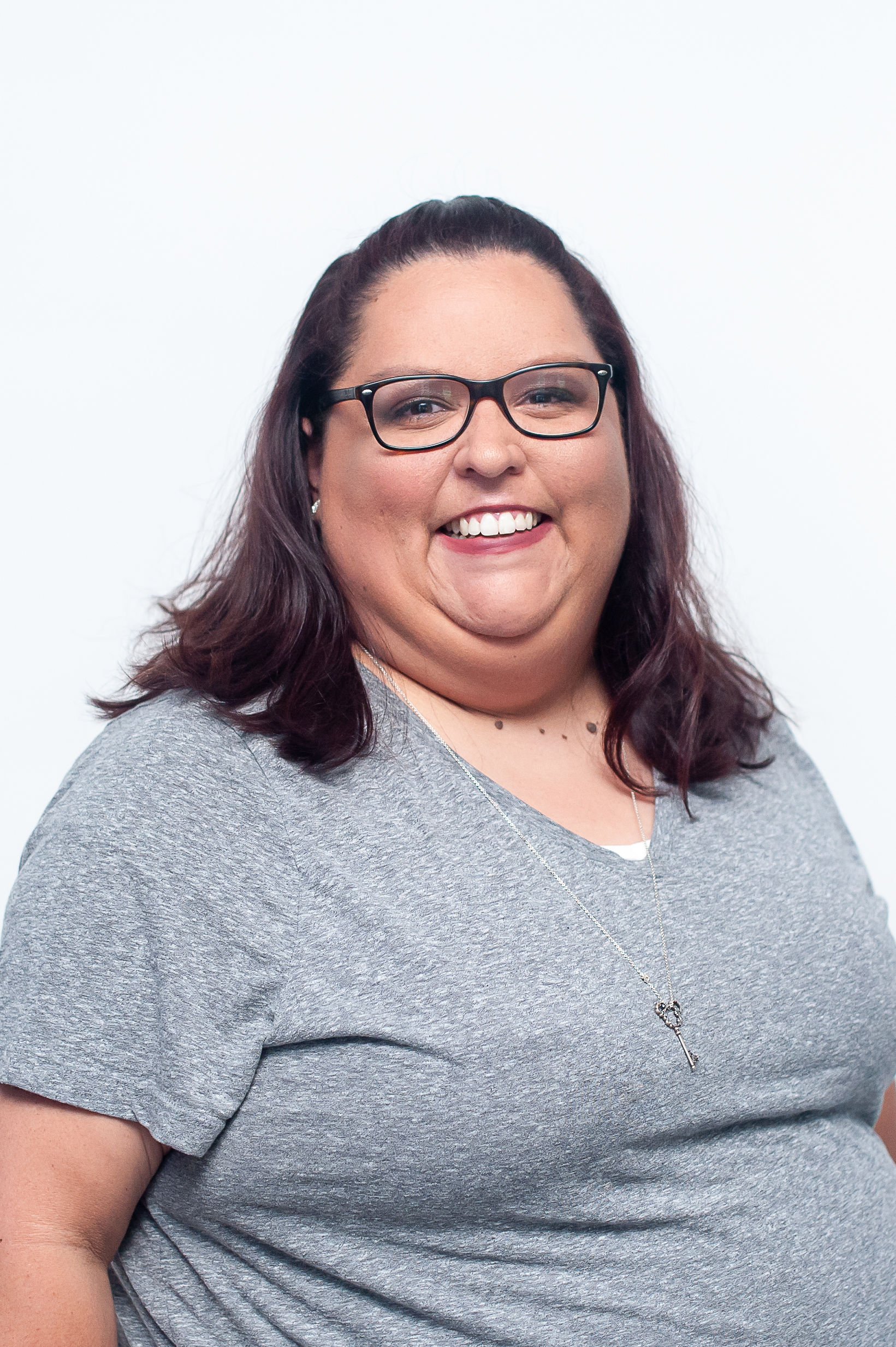 Miss Chrissie
Miss Chrissie started dancing with Joanne Zavisa at the age of four. Her training in ballet, tap, jazz, lyrical, modern and acrobatics continued through high school. As a student, Chrissie had a very successful competitive career and was often seen assisting classes and mentoring young dancers. Chrissie participated in numerous summer programs including Dance Masters of America's Student Honors Intensive Program.
Once she turned 18, she attended DMA's Teacher Training School. She graduated from T.T.S. in 2008 and was awarded the Bachna Scholarship, the highest award presented at DMA's Training School. She is certified to teach Ballet, Tap, Jazz, Acrobatics and Modern by Dance Masters of America.
In addition to her TTS certifications, she is certified to teach Grades I-V by the Cecchetti Council of America. Chrissie has judged for Dance Masters of America chapters, DMA's National Teen Miss Dance of America Scholarship Competition, DMA's National Performing Arts Scholarship Competition, and American Dance Awards. She was Dance Masters of America's National Performing Arts Competition Director for 10 years. Chrissie is also a Nationally Certified Examiner by Dance Masters of America.
Miss Chrissie's students have continued her path and have enjoyed great success both Regionally and Nationally in competition. She has had numerous Great Lakes Regional title holders, as well as the Teen Mr. Dance of America. Many of her past students continue to study dance at the university level, perform with companies in New York and teach across the country.
---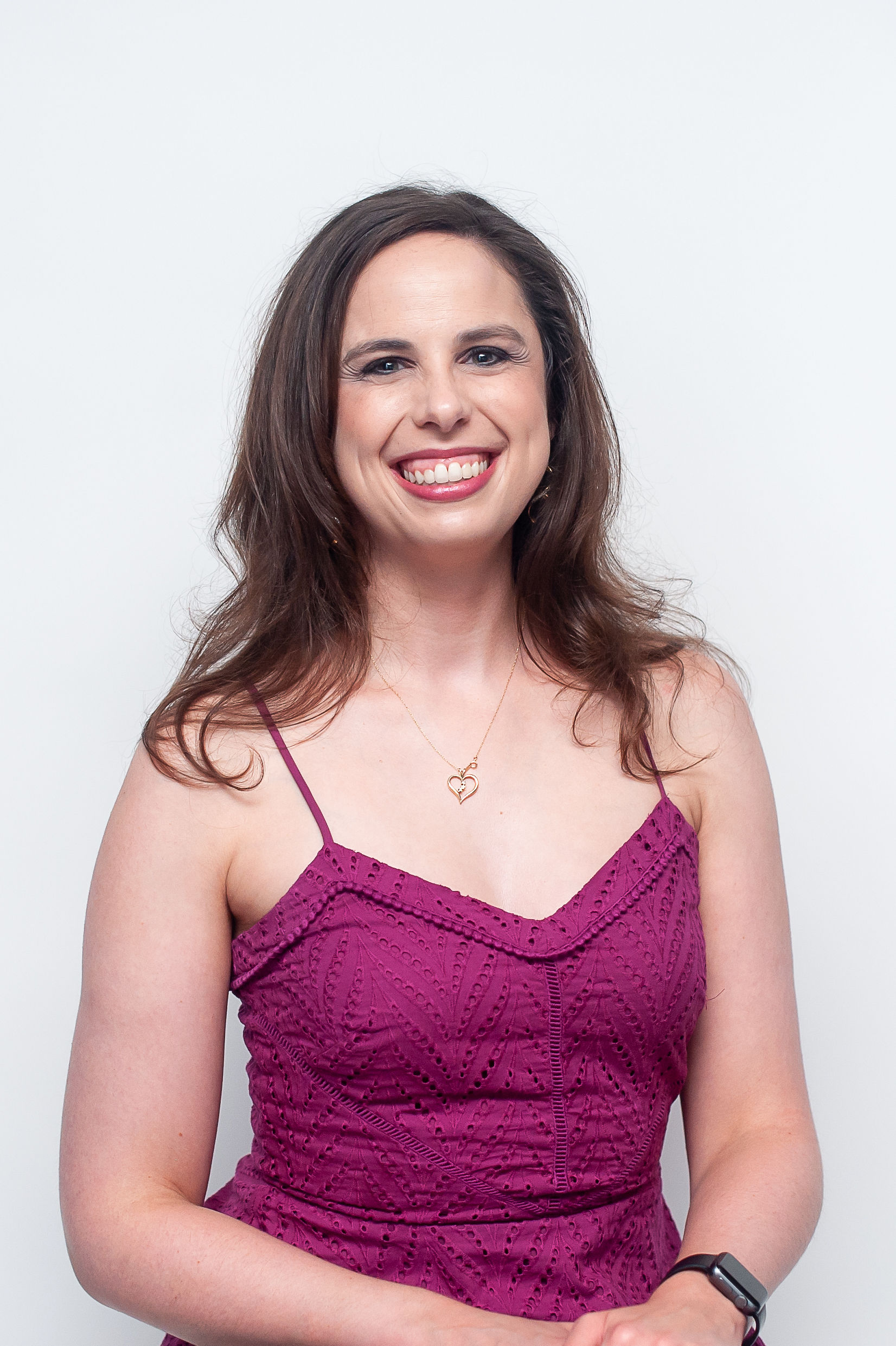 Miss Kim
Miss Kim is entering her second year at the University of Michigan and strives to expand her involvement in dance in the future. Her passion for the art started at the age of three when she enthusiastically took her first tap and ballet classes. She soon demonstrated her dedication by joining the company at her studio, performing three seasons with them before moving to Ann Arbor.
Once in Michigan, Miss Kim furthered her dance career with Dance Alliance Repertory Company in Saline. She has trained continuously in tap, ballet, jazz, pointe, lyrical, hip hop, and kickline. She also has experience in Flamenco, modern, and ballroom dancing. Through her local studio, she has taken lessons in New York at Broadway Dance Centre and Steps on Broadway.
Miss Kim has also traveled to LA for summer intensive workshops coordinated by LA Dance Magic and Chicago for LA Dance Magic Conventions. In addition to competitions, benefit concerts, guest performances, and recitals, Miss Kim has gained experience in eight performances of the Nutcracker. She is currently taking dance classes through the U of M dance department.
---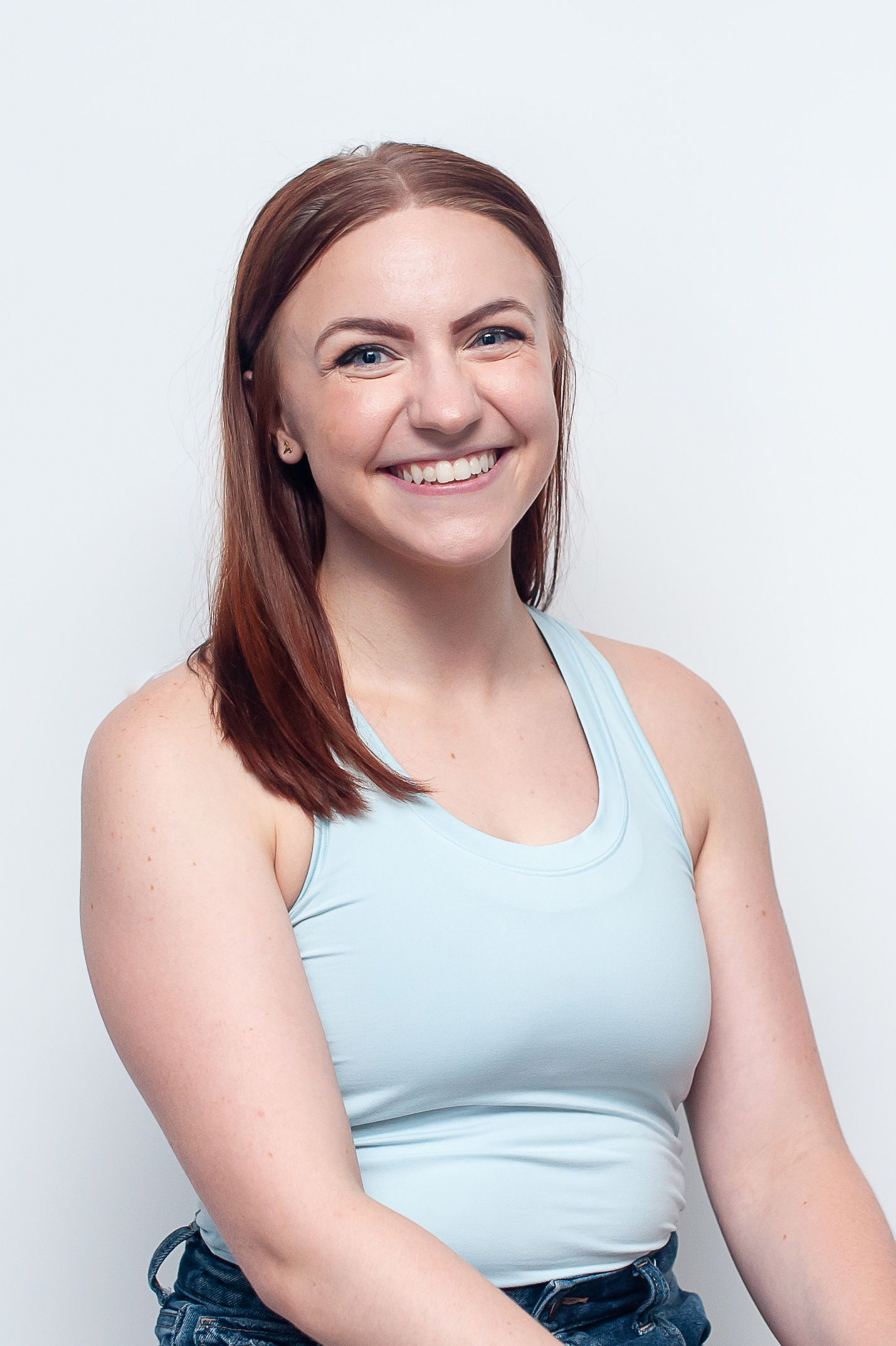 Miss Kristen
Miss Kristen, or Miss Kris, has been dancing for over 16 years and is trained in tap, Cecchetti ballet, pointe, jazz, jazz funk, hip hop, musical theatre, lyrical, contemporary and modern dance styles.
Kristen trained at Gail Wildfong School of Dance (GWSD) in her hometown of Gladwin, Michigan all through primary and secondary school. At GWSD, Kristen danced recreationally for twelve years and competitively for seven years, attending master classes by world choreographers and serving as a team captain, an instructor's assistant and a substitute instructor for much of this time.
In high school, Kristen was very active in Gladwin Choir and Theatre. Acting and serving as a four-year Student Director in this program opened early opportunities for her to enhance her stage presence and to begin her dance career as a freelance and volunteer choreographer for outside organizations in her community. Through Gladwin school and community productions Kristen was able to work with dancers ages 3-65+ to create theatrical magic and bring the creative experience of dancing to people of diverse skill-levels, experience and mobility.
In Fall 2015, Kristen moved to Eastern Michigan University to study Social Work and Dance. Since her move downstate, she has worked with Dance Xplosion to continue her journey dancing and bringing grace, confidence and creativity to fellow dances of all ages.
---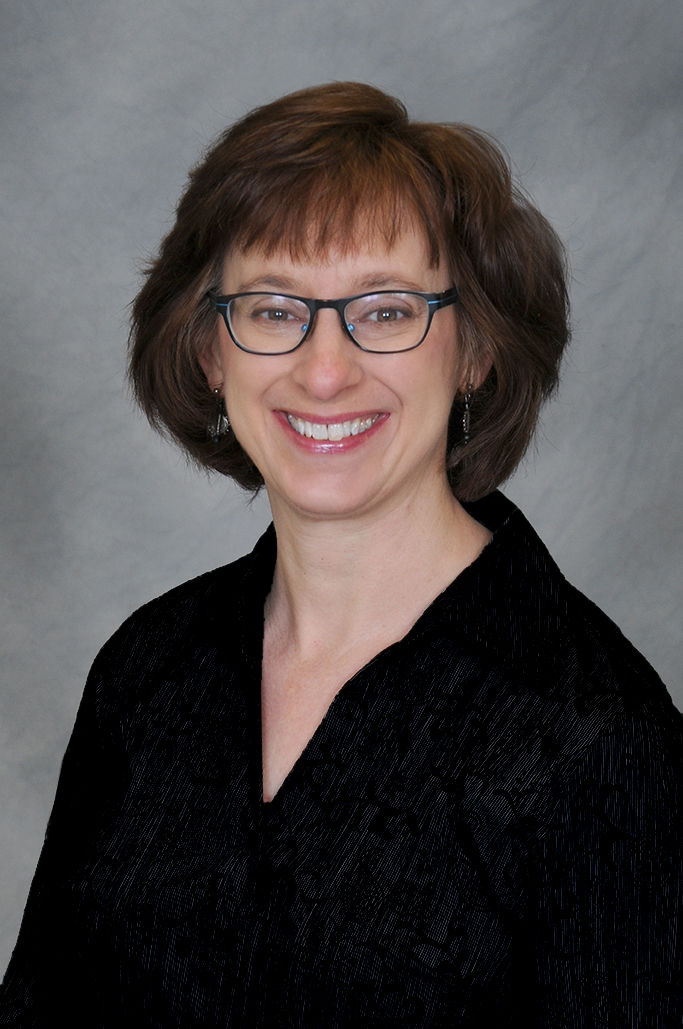 Miss Beverly
Miss Beverly holds a BA in Dance from Bowling Green State University. She spent time as a teaching artist for nearly ten years in the public schools of northwest Ohio with Arts Unlimited, an aesthetic education program based out of Bowling Green State University. To continue her dance, she found her way to Michigan where she received an MFA in Dance Performance from The University of Michigan. She has been happy since teaching in studio settings, particularly Dance Xplosion. Currently she works at the Milan Seniors for Healthy Living as the Senior Nutrition Program Coordinator. In addition, she teaches EnhanceFitness, a nationally based senior fitness program sponsored by the National Kidney Foundation. Beverly resides in Tecumseh with her husband, Ron and their two college-going sons, Tim and Adam.
---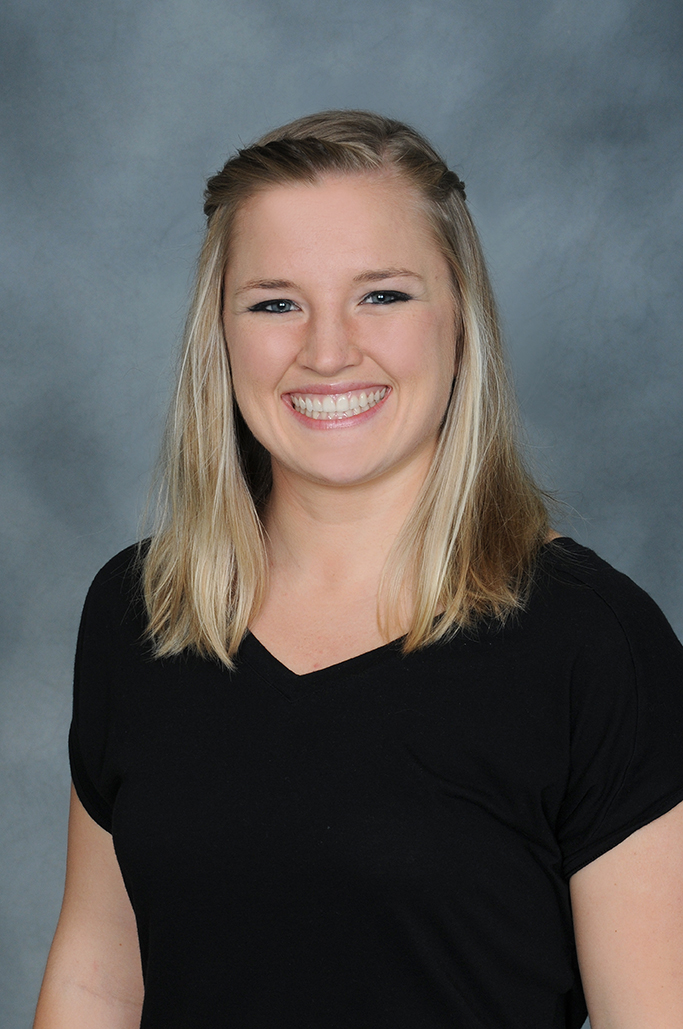 Miss Megan
Megan started her dance career at the age of nine. Her training includes ballet, modern, tap, jazz, pointe, lyrical, hip hop, and contemporary. Megan danced competitively for eight years and has been awarded many honors including judge recognition, several overall placements, and many high standing achievements and scholarships. In 2012, Megan was asked to serve as assistant and demonstrator for Hollywood Connection Dance Convention. She is also a member of Pure Existence Dance Company, based in Dexter, MI.
In addition to her performing success, Megan has also been recognized for her choreography including an invitation to choreograph for the Cathy Roe Ultimate Dance Fashion Show. At Nationals 2012, Megan was awarded best student choreography of the competition. Megan is a student at Eastern Michigan University majoring in dance. She has received many scholarships for dance as well as academics. Megan is excited to explore the different realms of dance and immerse herself even further into the world of choreography!
---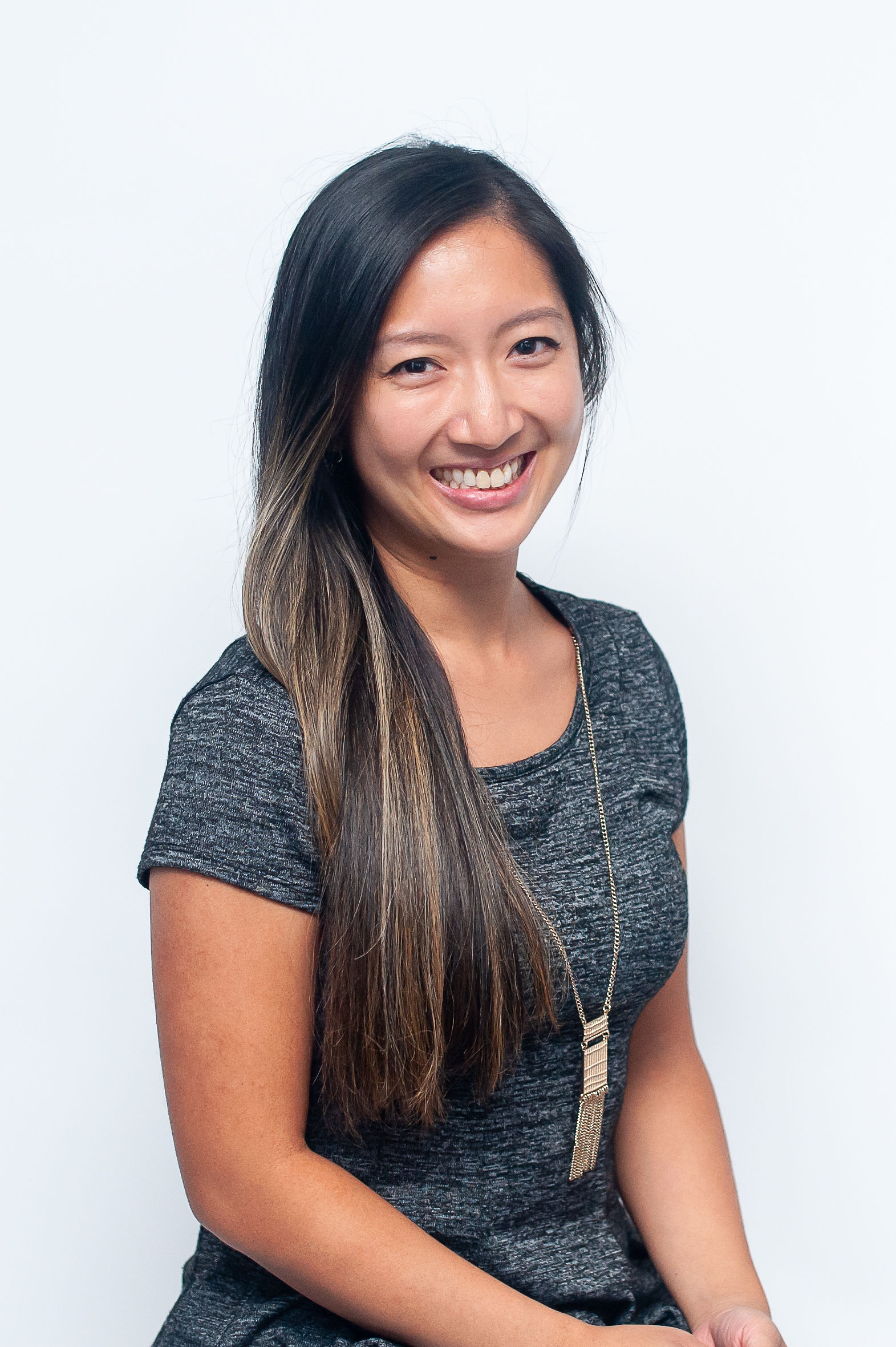 Miss Doris
Miss Doris has been dancing since the age of 4 and is trained in hip-hop, modern, jazz and ballet. She recently graduated with Honors from Eastern Michigan University and received her Bachelor of Science in Dance Performance. During her training with the EMU dance program, Miss Doris has worked with influential choreographers, including Daniel Gwirtzman, and Christopher Huggins. She has also attended numerous master classes with directors and dancers of the Martha Graham Dance Company, Stephen Petronio Company, Batsheva Dance Company, and Suzanne Farrell Ballet, just to name a few. As a member of hip-hop dance companies, Dance2XS and F.Y.L., Miss Doris has also had the opportunity to work with renowned hip-hop choreographers and instructors from L.A. and Chicago, including Ian Eastwood.
---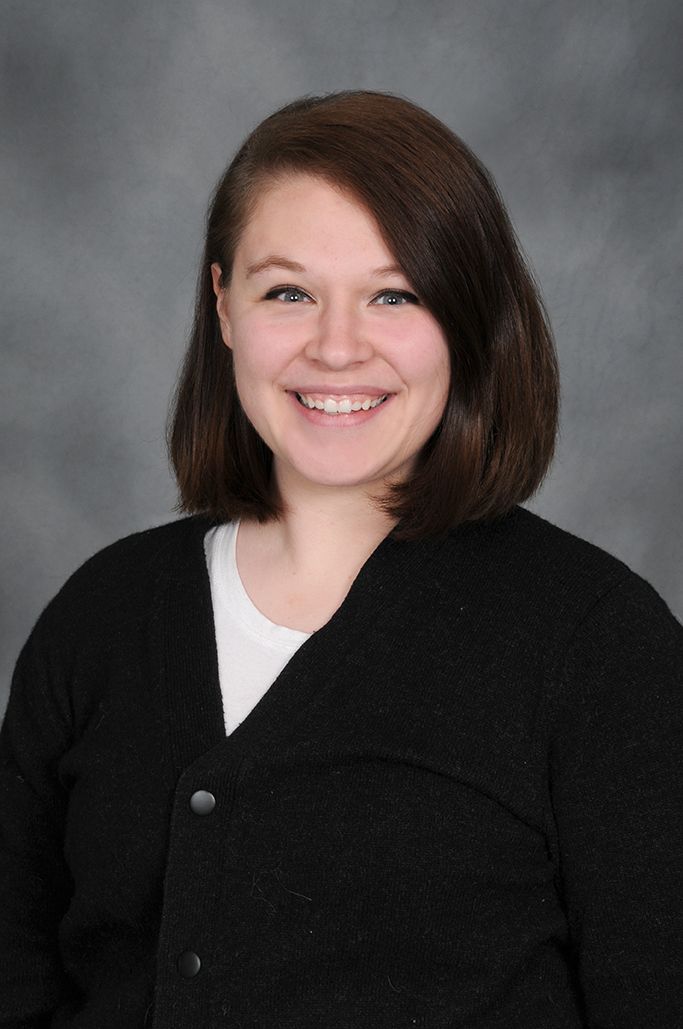 Miss Olivia
Olivia has been dancing for over 15 years, moving on to Dance Xplosion at the age of 5 as one of its founding members and now alumni. Olivia has been a member of Dance Xplosion's competition team for many years. Olivia trains in several genres of dance including ballet, pointe, tap, jazz, lyrical, musical theatre, contemporary, modern, and hip hop. Olivia is an active student in the Cecchetti Method of Ballet and is studying for her Intermediate level student exam, striving to complete all eight grades during her dance career as well as her teacher's certifications.
In addition to annual recitals, Olivia has performed in the Canton Liberty Fest and also the Kids Artistic Review's National Star Showcase in 2010. During her seasons of competitive dance, Olivia has earned many special judges awards such as the Exceptional Emotion award from Applause Talent in 2014. Olivia has placed in the overalls with her solos in several regional competitions over the years. In 2012, Olivia was the recipient of the Gail Wildfong Scholarship and in 2014 was a recipient of the Dupree Dance Summer Intensive Scholarship.
Olivia has had the opportunity to attend many workshops including classes at Marygrove College and conventions through Hollywood Vibe, KAR, and Dupree Dance. She has had the opportunity to be instructed by dancers such as Ellenore Scott, Kent Boyd, Marko Germar, Gina Starbuck, Melissa Sandvig, Mark Goodman, Ade Obayomi, and many others. Olivia is a student at Concordia University in Ann Arbor, where she is studying youth ministry and photography. Her love of dance continues to grow everyday and desires to share it with as many people as she can!
---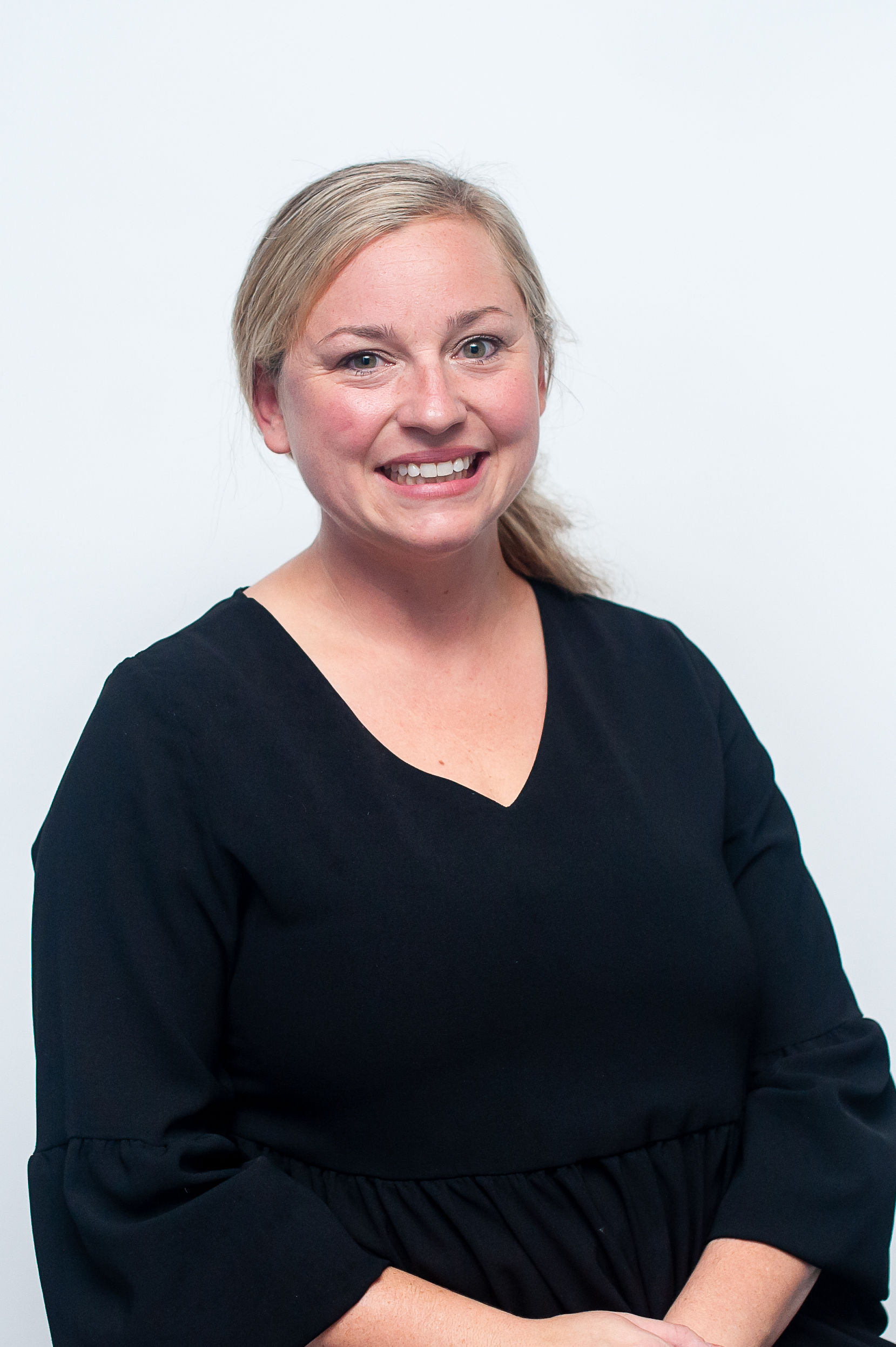 Ms. Tonya
Ms. Tonya has been dancing for over 16 years. She has studied all forms of dance including ballet, tap, lyrical, Jazz, and Hip Hop. Studying the Cecchetti method, she has examined and now teaches the art form to children. She has danced at Fine Arts Academy and Dance Alliance. She also danced for two and half years and was an officer for Eastern Michigan University Dance Team. She has danced and cheered competitively for several years, and performed nationally in Orlando Florida. She has also danced in New York City, for Piston's games, and was a Michigan Twister's semi-pro football team dancer.
Tonya has a strong passion for teaching dance and has taught for several local studios. Tonya is currently at Eastern Michigan University pursuing a degree in Special Education.
---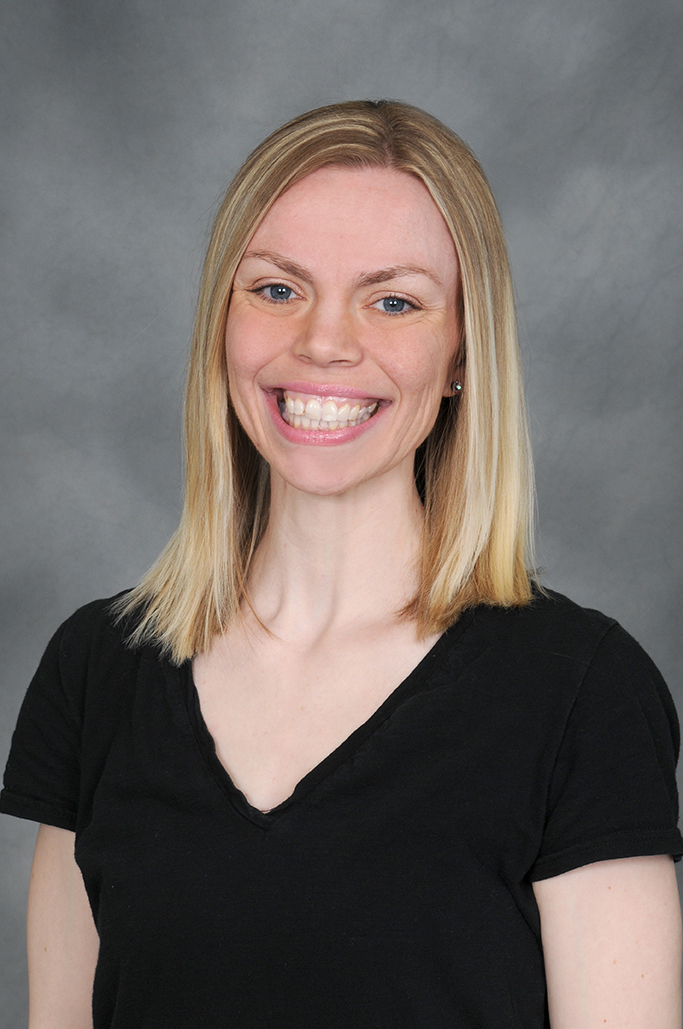 Miss Megan
Megan started taking gymnastics at the age of four. She competed and trained in vault, bars, beam, and floor. Her favorite events are floor and vault. She was on the Varsity Gymnastics team all four years of high school and captain for two of those years. She went to Division 2 Regionals all four years in gymnastics and competed in the All Around. Megan is also trained in ballet, jazz, lyrical, pointe, and modern. With her combined dance/gymnastics background, Megan is able to coach to the needs of both dancer and gymnast alike.
Megan graduated from Central Michigan University in 2010 with a degree in Exercise Physiology. She is currently studying to be a certified personal trainer. While at CMU, Megan coached gymnastics to kids ages 3-13. After graduating from Central she coached her high school gymnastics team before joining a local gym to coach private lessons, group classes preschool through 14, and tumbling skills of all ages.
---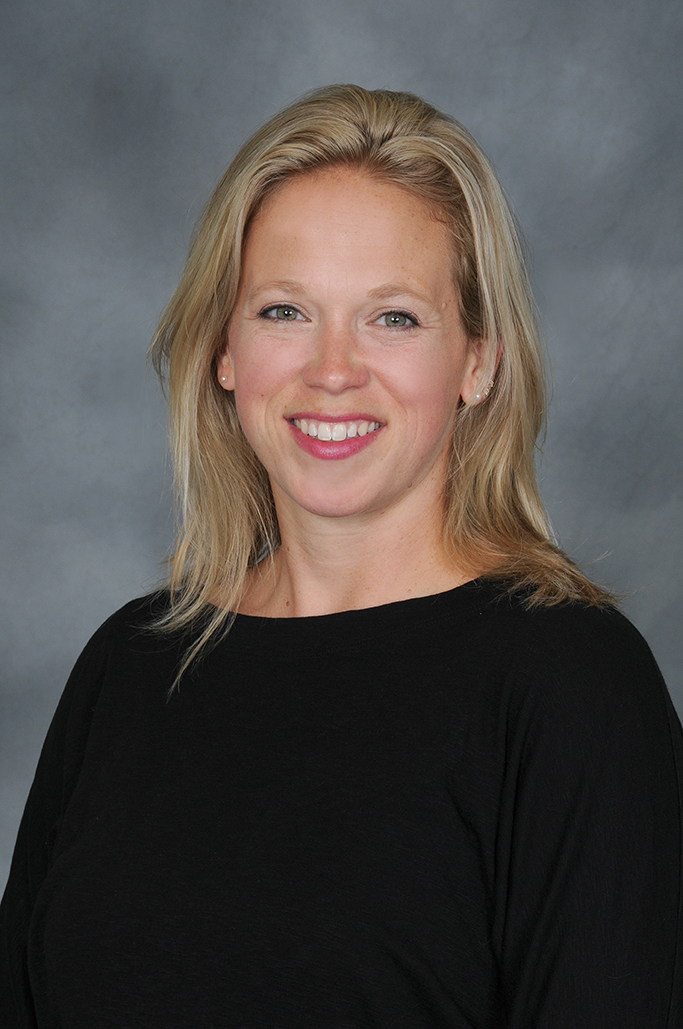 Miss Tera Sky
Miss Tera Sky has over 25 years of dance experience. She has trained in Ballet, Jazz, Pointe, Modern and Lyrical. Tera Sky danced in an elite high school dance company where she had the opportunity to choreograph solos and large groups, as well as study and performed at an intense Cecchetti ballet studio for 14 years. Tera Sky danced throughout college at Western Michigan University and continued dancing after transferring to Eastern Michigan University. She was an active participant in the EMU dance department earning several key roles in their performances. Most recently, Tera Sky completed an intensive two week dance study in Seattle, WA, earning her a certificate in creative movement for children.
---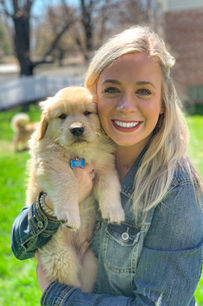 Miss Emma
Emma started dancing at the age of four, taking ballet and tap. When she was nine, she started jazz, hip hop, and modern. The studio she grew up dancing at was very much ballet focused, but she really enjoyed jazz and hip hop as well. Throughout her childhood/teenage years, Emma completed through Grade 6 Cecchetti, attended the Joffrey Ballet Company Summer program, American Ballet Theatre Summer program, and the Cecchetti Council of America Summer program for three years, where she received a scholarship. She started teaching dance at the age of sixteen.
Emma was on the Michigan State University Dance Team from 2010–2013, serving as co–captain in 2013. Throughout college, Emma also continued to teach dance at a local dance studio. Emma has been teaching in Saline now for the past four years as a teacher consultant at Heritage Elementary. She loves teaching dance because it truly combines her two passions. Emma is thrilled to be a new teacher at DanceXplosion!